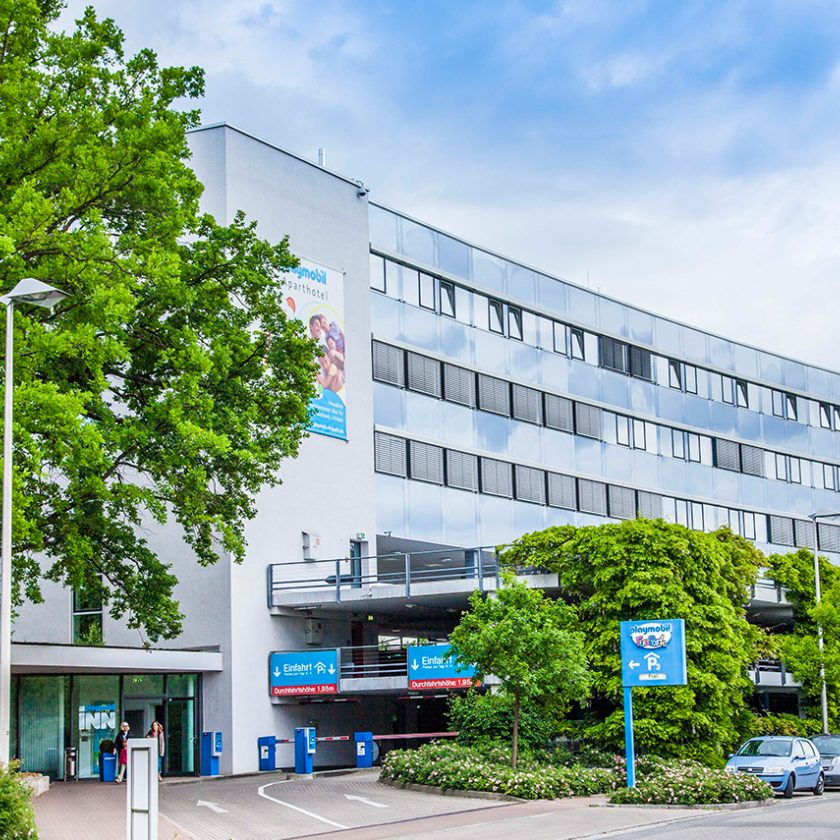 Location
Right next door to the PLAYMOBIL-FunPark
The PLAYMOBIL Hotel in Zirndorf welcomes guests from all over the world.
For all FunPark visitors, who have a longer journey or a multi-day stay in the park, the PLAYMOBIL hotel is the ideal accommodation option. Located across from the PLAYMOBIL FunPark, the PLAYMOBIL hotel offers a total of 28 family rooms in original PLAYMOBIL style. Two of the rooms are handicapped accessible and suitable for wheelchair users.
By staying at the PLAYMOBIL hotel, the PLAYMOBIL-FunPark will be an unforgettable experience.