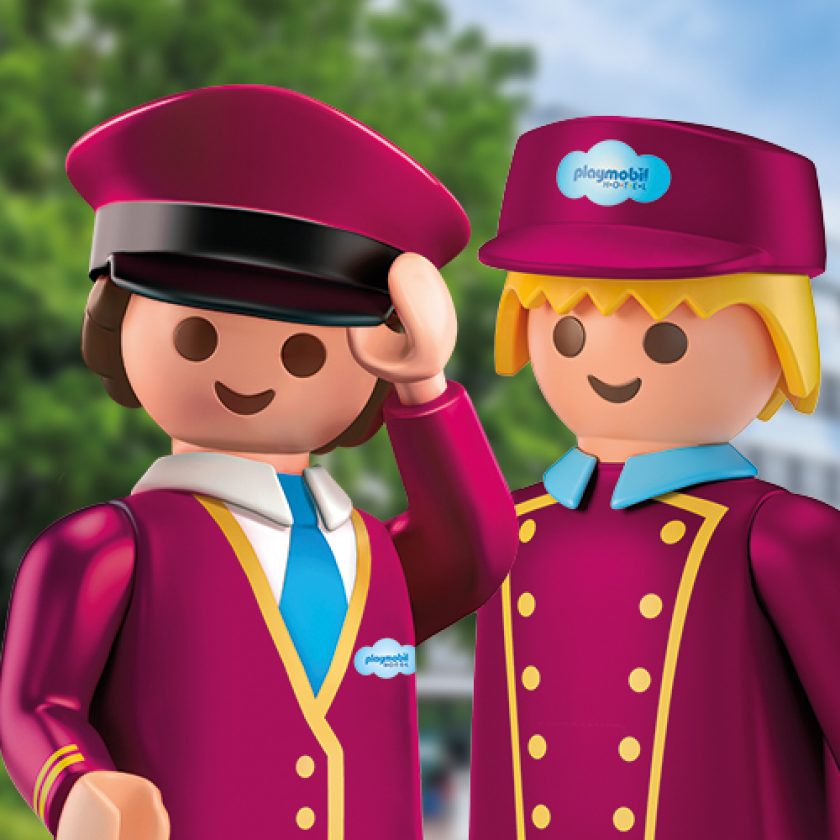 Updated November 24th, 2021
Visitor information for our guests
ACCESS WITH 2G-PROOF ONLY
The Bavarian State Government has issued an amendment to the infection protection measures as of 15th December 2021. According to this update, the 2G rule applies for visits to the PLAYMOBIL-FunPark. As our hotel is in direct relation to the PLAYMOBIL FunPark, the 2G regulation also applies here.
Accordingly, every guest needs a 2G (vaccinated or recovered) certificate. Masks are compulsory. FFP2 masks are again required as standard.
If it is not possible for you to visit us, you can cancel your reservation free of charge.
BEFORE YOUR VISIT
Please inform yourself about the current measures prior to your visit:
Up to date incidence/"Ampel" rating for the district of Fürth: Kosy (landkreis-fuerth.de)
Bavarian State Government: Coronavirus in Bayern - Bayerisches Staatsministerium für Gesundheit und Pflege

A stay is only possible if you are symptom-free / in perfect health condition.
Persons who have had contact with COVID-19 cases during the last 14 days are excluded from visiting the hotel.
If you have symptoms of illness before your arrival, we ask you to cancel your stay. Of course we offer free cancellation in this case.
2G PROOF
Vaccinated:
complete COVID-19- vaccination (fully vaccinated + 14 days after second vaccination).
or
Recovered:
Please present a medical certificate of PCR-confirmed infection (at least 28 days old, not older than 90 days).
Equal to tested persons are:
children up to their sixth birthday
pupils who are subject to regular testing as part of their school attendance
children not yet enrolled in school

Please present the respective proof documents (vaccination certificate and convalescent certificate as well as a valid identification document to establish identity at check-in.
EXCEPTIONS FROM 2G
children who are not yet 14 years old
persons who cannot be vaccinated for medical reasons (only on presentation of an original written medical certificate and a negative PCR test (max. 48 hours))


WEARING MASKS
FFP2-masks are mandatory in public areas of the PLAYMOBIL-Hotel.
visitors aged 6 – 15 years: medical mask
visitors aged 16 years and over: FFP2 mask


children under 6 years of age are exempt from the mask requirement